Jane Finn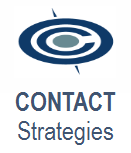 Jane Finn
Advisor Categories
A contact centre is a business within a business. It touches more customers than any other part of the organization. Contact Strategies helps companies connect with their customers by ensuring that all aspects of the contact centre – people, process and technology – are aligned to support the organization's sales and service goals while delivering an excellent customer experience.
| Indicators | Opportunity to help |
| --- | --- |
| The company is consolidating sales or service activities from multiple locations. | Analyze volume and nature of transactions. Determine staffing and IT/Telecom infrastructure needs. Re-engineer processes and policies to support customers and employees. Establish performance metrics (KPIs) to manage the change. |
| Customers indicate that it is difficult to do business with the organization. They're frequently transferred, don't get a timely response to their inquiries or have to contact the company numerous times to get a resolution. | Assess root cause. Provide recommendations to improve accessibility via multiple communication channels – in-person, phone, email, chat, website and SMS and increase FCR - First Contact Resolution and improve CES – Customer Effort scores. |
| The company is experiencing an increase in customer complaints. Customers state that employees are unable or unwilling to help. | Evaluate company policies and procedures. Assess leadership capabilities. Design, develop and deliver front-line training that addresses not only soft skills but also product/service knowledge and decision-making capacity. Provide coaching and mentoring training for managers and supervisors. |
| The company has invested significantly in new technology – telephony, quality monitoring, analytics or chat – but is not seeing a return on their investment. | Assess capacity, functionality, reporting capabilities and deployment. Liaison with vendors. Design and develop service level management and quality assurance programs. Benchmark performance against best practices |
| Operating a contact centre is not their core business and the company is considering outsourcing this function. | Develop the business case. Evaluate potential 3rd party providers. Help manage the outsourcing process. Provide vendor liaison. |
One of the greatest compliments our customers pay us is that we learn their business and their culture before proposing any solutions.
We are strategic but also practical and tactical. Unlike big consulting firms Contact Strategies does not simply provide a client with a report. We help our clients implement solutions and through this process transfer knowledge and expertise to ensure sustainability and long term success.
We turn strategy into action!
Contact Jane Finn