Andrew Sherwood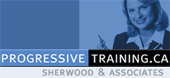 Andrew Sherwood
Advisor Categories
Since 1983, Andrew Sherwood has been an Independent Associate of Priority Management Systems CanadaTM, formerly Time:Text. Andrew has trained, mentored and assisted individuals across North America improve their performance & attain personal growth & success through a variety of Adult Educational Programs. Andrew has trained over 30,000 individuals in the past 22 years. In addition he was also responsible (1987-96) for the development and growth of future entrepreneurs within the Priority ManagementTM network.
Andrew is also a much sought after Public Speaker and has enjoyed contributing to an array of published articles, radio & television broadcasts on organizational development, productivity planning, effective meetings management, stress management & communications.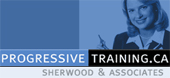 Priority Management
2861 Sherwood Heights Drive #41, Oakville, ON L6J 7K1
Telephone: 905.829.1111 fax: 905.829.1128
www.ProgressiveTraining.ca
Our purpose is to advance an individual's business knowledge by providing high-quality training programs, materials and information relevant to their needs, thereby helping them to achieve their full potential.
Progressive Training is an owner-managed firm that has an eighteen-year history in the training and development industry. Our programs are presented in a friendly & professional environment, enhancing your learning experience. We offer training programs globally, and can accommodate clients large or small. The ability to provide public as well as on-site programs allows the client to participate in training solutions that suit the varying schedules of individuals, yet maintain consistency throughout the company.
We are a registered Global Education Provider with the Project Management Institute (PMI) which is a world wide organization promoting the professional development of Project Management. The programs recognized for Professional Development Units will have their logo displayed with the outline of the program.

We have also partnered with Microsoft, to provide the highest quality training utilizing their program Outlook®, to maximize the end user's performance.

The Canadian Sales Professional Association has certified our Advanced Selling Program. Successful graduates can apply immediately for the Canadian Sales Professional (CSP) designation.
Our in depth instruction and reinforcement coupled with our first class customer service has made us one of the most highly recognized training companies in our marketplace.
Our mission statement is simple. Provide the highest quality programs, materials and information to help our customers achieve their goals while making learning an enjoyable event. In doing so we adhere to our corporate values.
Consistently deliver a level of service that exceeds our clients expectations.
Continually grow in our understanding of our clients needs and seek innovative solutions for their evolving challenges.
Develop a cohesive team through mutual respect, loyalty, motivation and high morale.
Focus on essential areas of development generating quality results.
Practice what we preach.
Life long learning
Enhanced performance
Achieve your goals
Relevant and practical
Never ending personal growth
Contact Andrew Sherwood